SAM AUDIO US is based out of the San Francisco Bay Area. Our team consists of Musicians, Sound Engineers, and Client Relationship experts.
We produce and create In-Ear Monitors at an affordable price.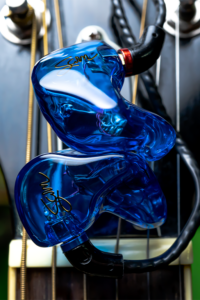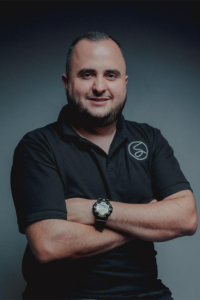 SAUL PEREZ – FOUNDER AND TECHNOLOGY DEVELOPER
SAUL HAS AN INCREDIBLE PASSION FOR AUTHENTIC SOUND. HE DEVELOPS EACH AND EVERY SAM AUDIO IN-EAR CAREFULLY TO COMPLY WITH THE EXPECTATIONS OF MUSICIANS, SINGERS, AUDIO ENGINEERS AND AUDIOPHILES. WITHOUT A DOUBT, SAUL PRODUCES A UNIQUE UNDERSTANDING OF AUDIO FREQUENCIES. IT´S IN HIS DNA. 
JOSUE PENICHE – U.S BRAND MANAGER
CLIENT RELATIONS AND U.S BRAND DIRECTOR FOR SAM AUDIO. JOSUE HAS SPENT THE PAST 20+ YEARS CONNECTING WITH ARTIST, PRODUCERS, MUSICIANS & CREATING A NETWORK OF CONTACTS WHO ARE NOW PART OF THE #SAMAUDIOFAMILY. JOSUE IS ALWAYS THINKING ABOUT HOW SAM AUDIO CAN BETTER SERVE ITS COMMUNITY AND HIS PASSION  WITH OUR CLIENT BASE  SHOWS IT.
JORGE ZETINA – OPERATIONS MANAGER
JORGE IS A SKILLED BASS PLAYER, WORSHIP DIRECTOR, AND MUSIC PRODUCER BASED OUT OF NAPA, CA (BAY AREA). JORGE KEEPS US ON TRACK AND ON SCHEDULE BY MOVING SAM AUDIO FORWARD WITH INNOVATIVE TECHNOLOGY AND INTERNAL SOFTWARE. HIS FOCUS IS GIVING OUR CUSTOMERS AND INTERNAL STAFF THE BEST EXPERIENCE!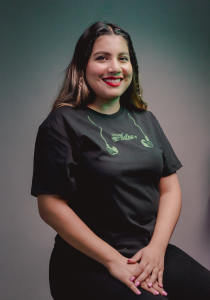 DANIELA ROBLES – CUSTOMER SERVICE
AN INNOVATIVE COMMUNICATION SPECIALISTS, DANIELA PROVIDES OUR CLIENT BASE AND INTERNAL STAFF THE VERY BEST WHEN IT COMES TO KEEPING EVERYONE IN THE KNOW. FROM WARRANTY REPAIRS TO CUSTOM MOLD DESIGN, SHE COMPLETLEY OWNS EACH STEP OF THE WAY ENSURING 100% CUSTOMER SATISFACTION.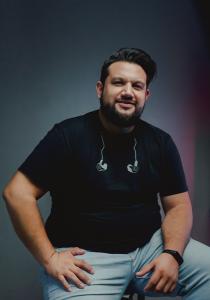 RITCHIE MARTINEZ – GRAPHIC DESIGN / SOCIAL MEDIA
RITCHIE IS A FINE MUSICIAN WHO DEVELOPS ALL CUSTOMIZED DESIGNS FOR OUR EXCLUSIVE MOLD MODELS. HE ENSURES THAT THE FINAL PRODUCT MAKES IT TO THE DIGITAL WORLD BY UPLOADING CONTENT BOTH OUR WEBSITE AND SOCIAL MEDIA PLATFORMS. ALL FOTOS ARE SHOT BY RITCHIE. HE HAS A FINE EYE Y ATTENTION TO DETAIL.